Based on similarities in their terpene profiles, we've grouped cannabis strains into 6 classes.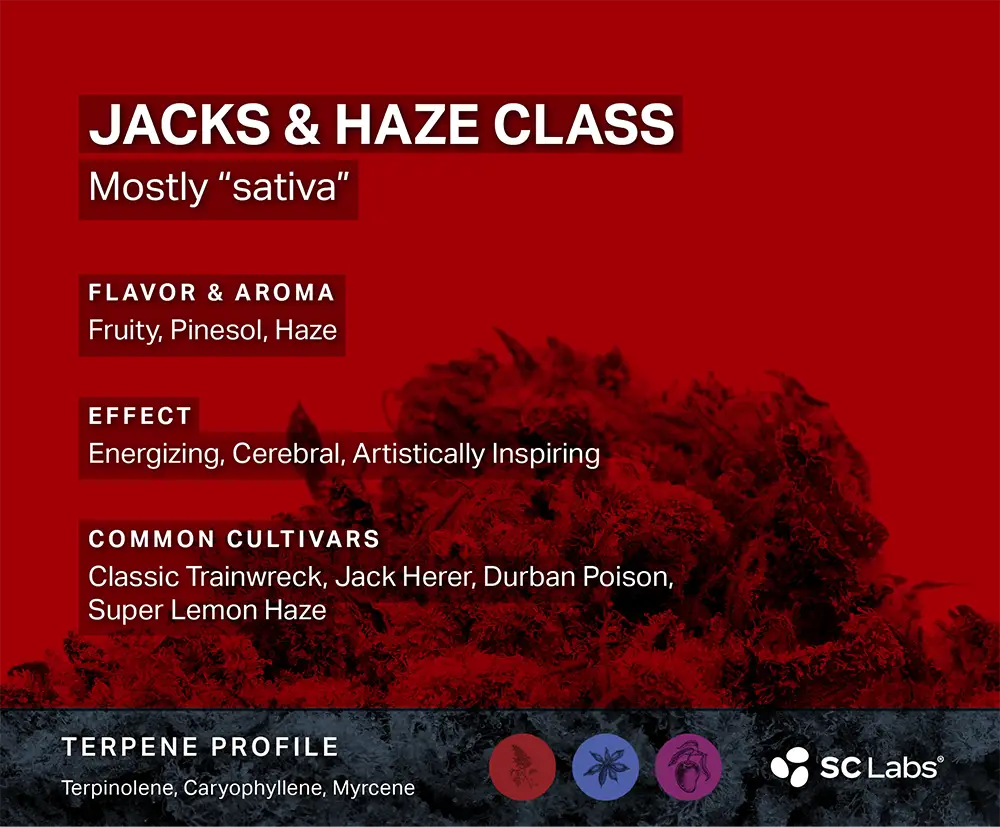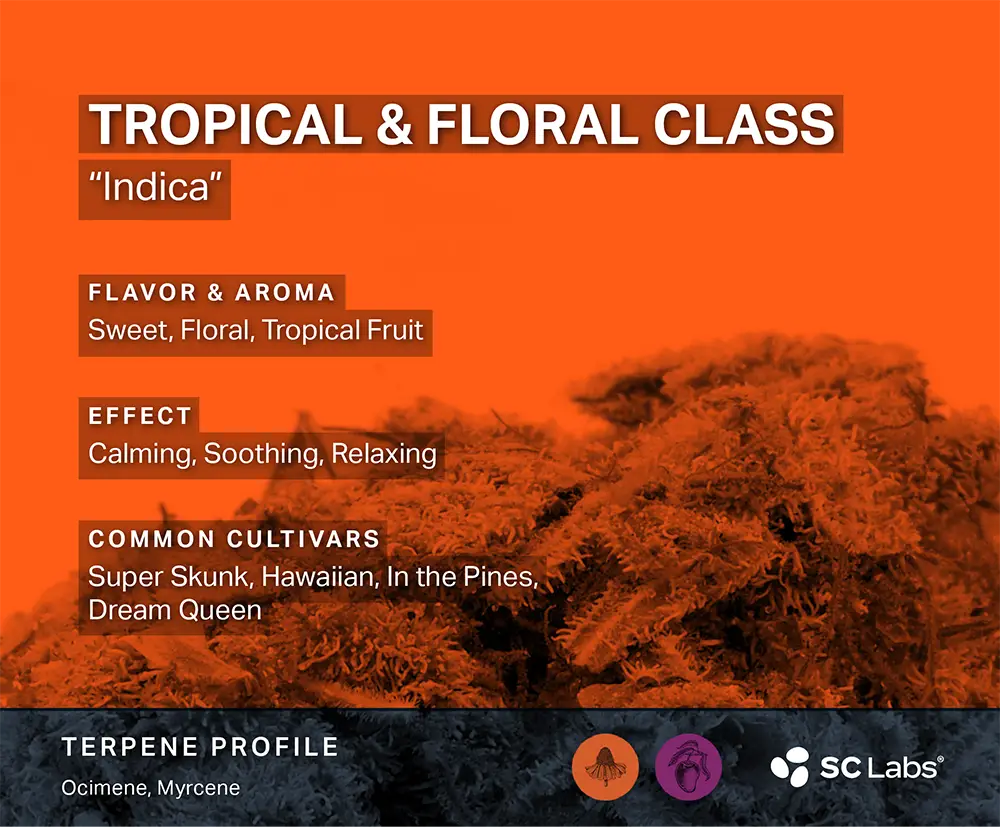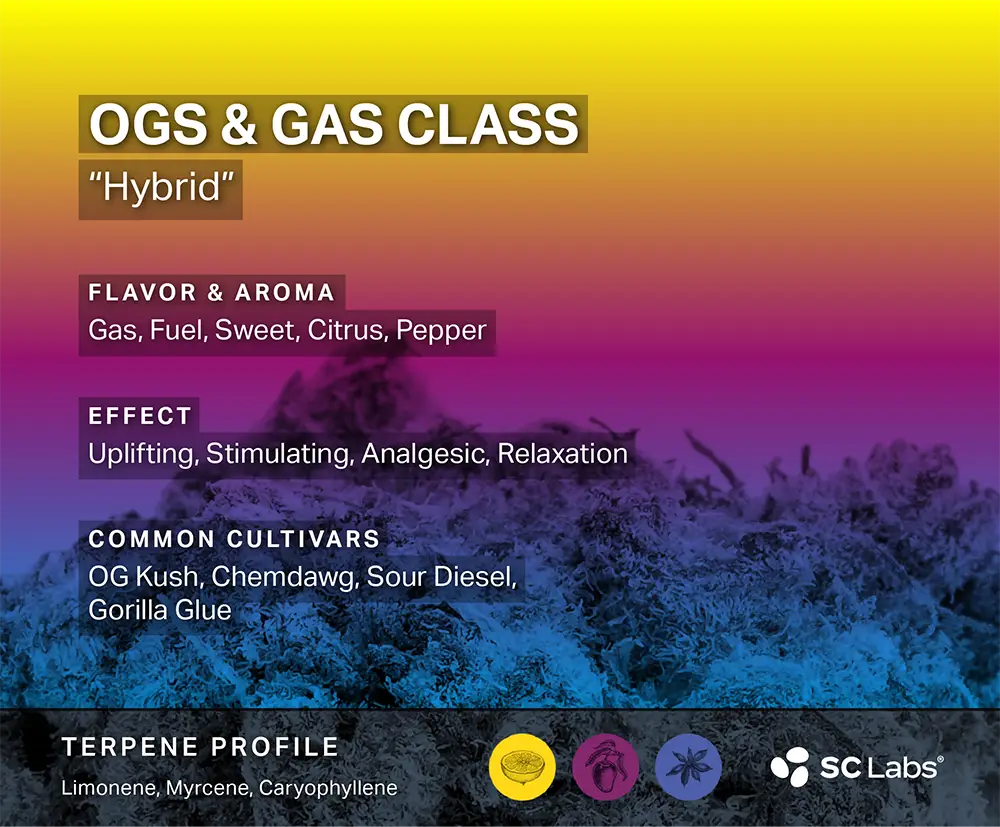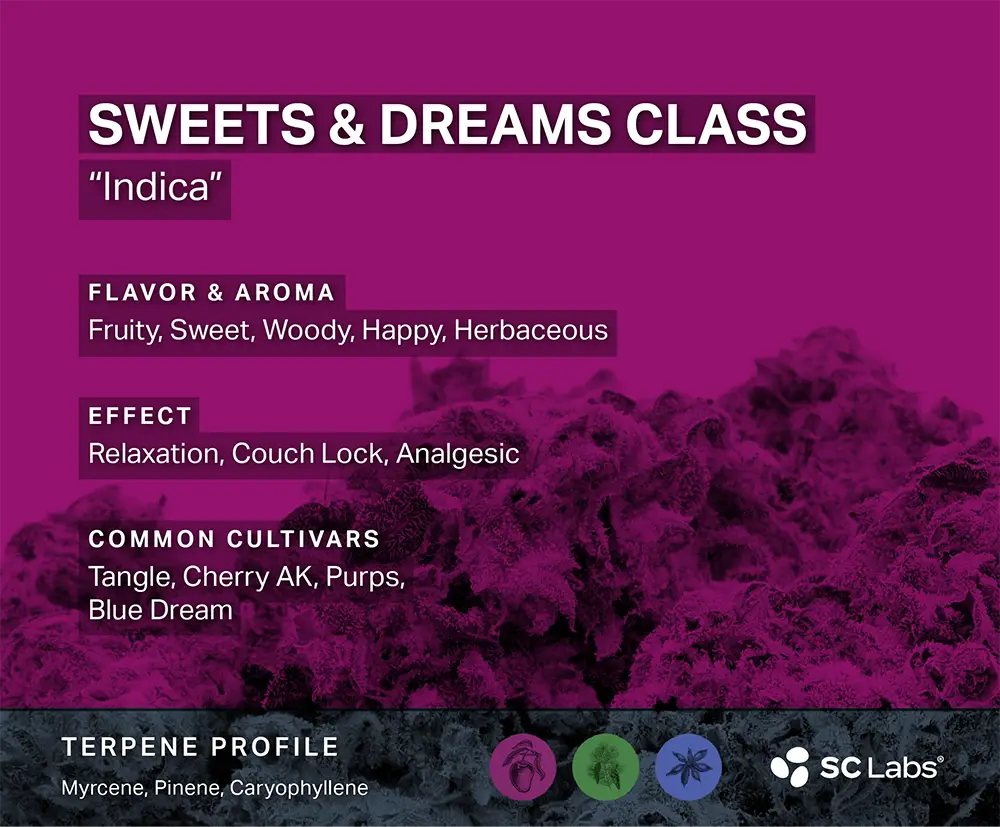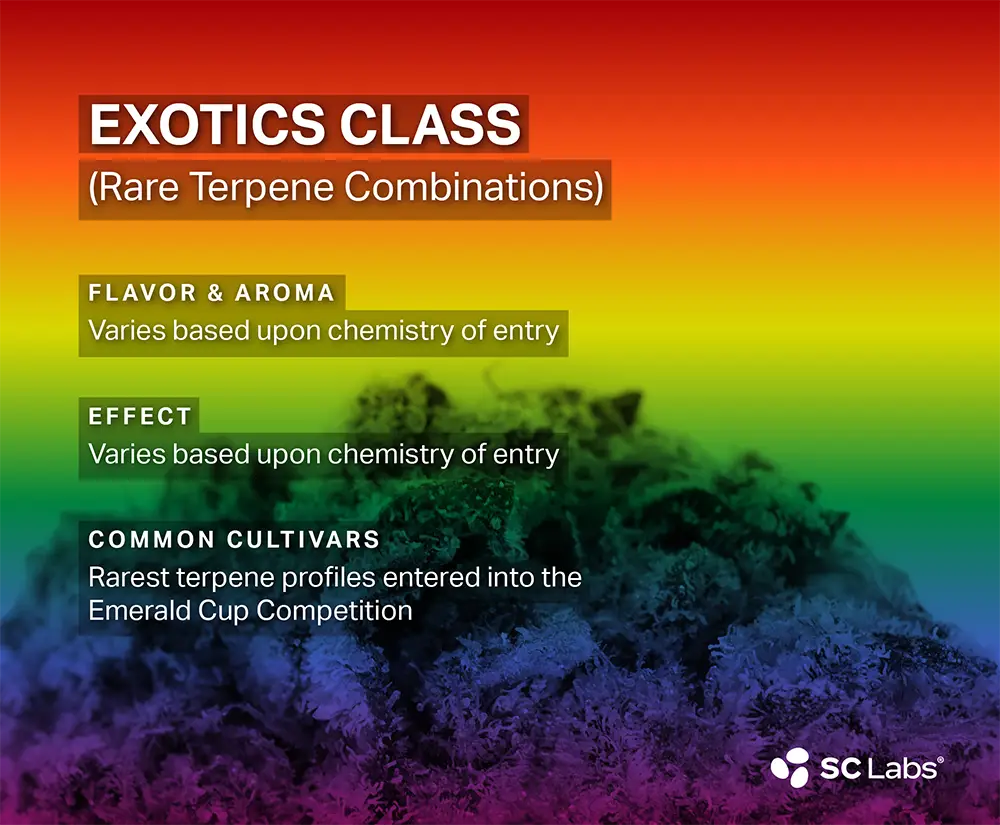 Coming standard anytime you include terpene testing with your cannabinoid test order, these reports help you identify flavors, aromas, and effects with better accuracy.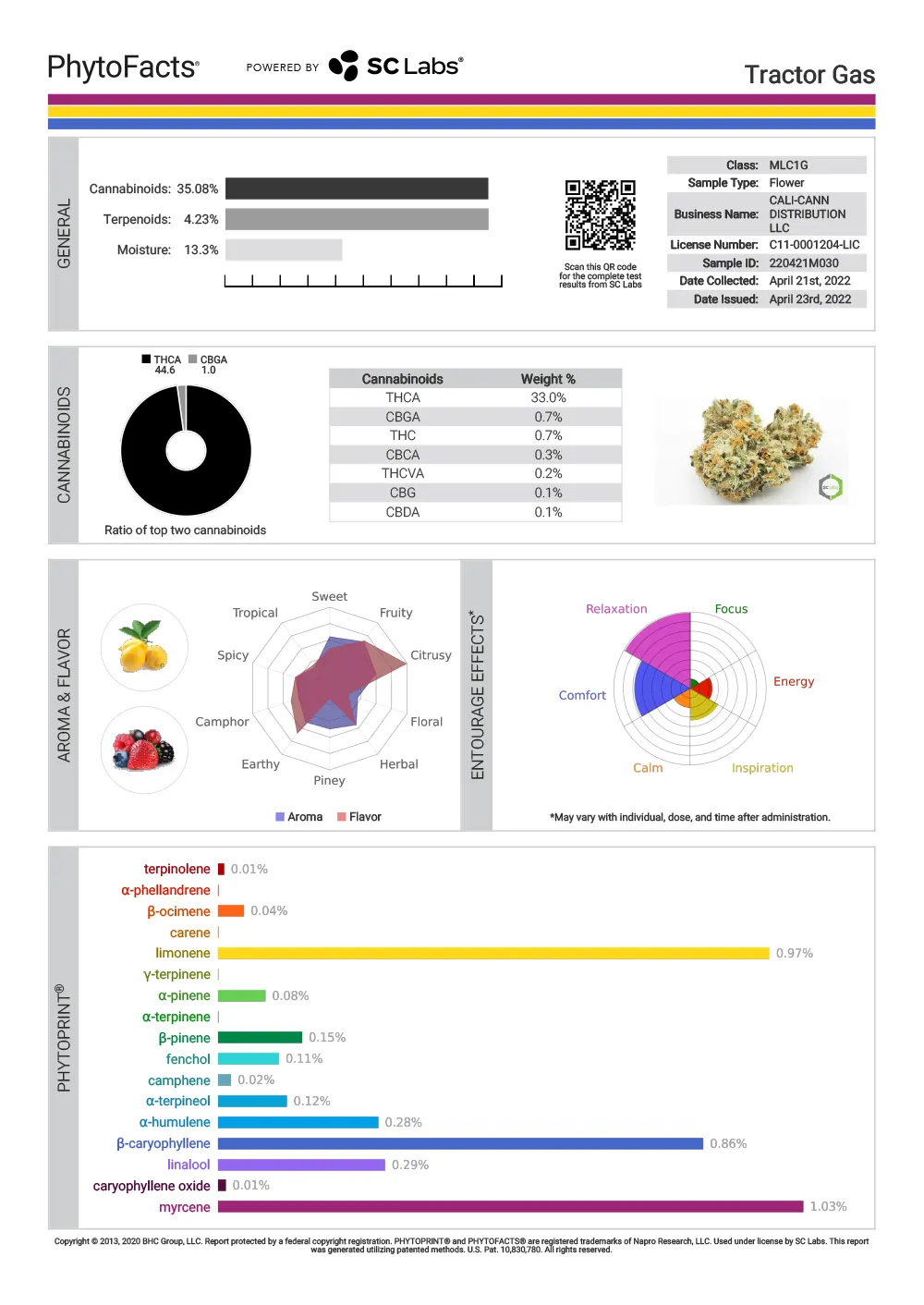 These color bars depict the top three terpenes in order of weight percent. Designed for terpene recognition. Can be used to group "similar" cultivars.
A QR code takes you this sample's full lab results.
The dial shows the ratio of the top two cannabinoids. Easily identify Type I, II, and III cultivars. Dominant cannabinoid drives pharmacology, runner-up modulates it.
This organoleptic data helps identify aroma and flavor attributes. The top two traits are represented as pictures, while the lines in the radar chart are proportional to intensity.
An algorithm converts terpenoid and cannabinoid data into suggested effects based synergistic action within the endocannabinoid system.
While SC Labs quantifies 39 terpenoids, the PhytoFacts presents the 17 most commonly occurring. Bar color and length allow rapid identification of possible patterns between similar or dissimilar strains.
Co-dominant terpene profile
Myrcene, Limonene, β-Caryophyllene
California State Fair Golden Bear winner
Our easy-to-read COAs provide clear, detailed information—allowing you to make better, faster decisions about product quality and consistency. Viewing the results in our portal provide even more detail and insight.
Providing greater value for multi-state cannabis operators.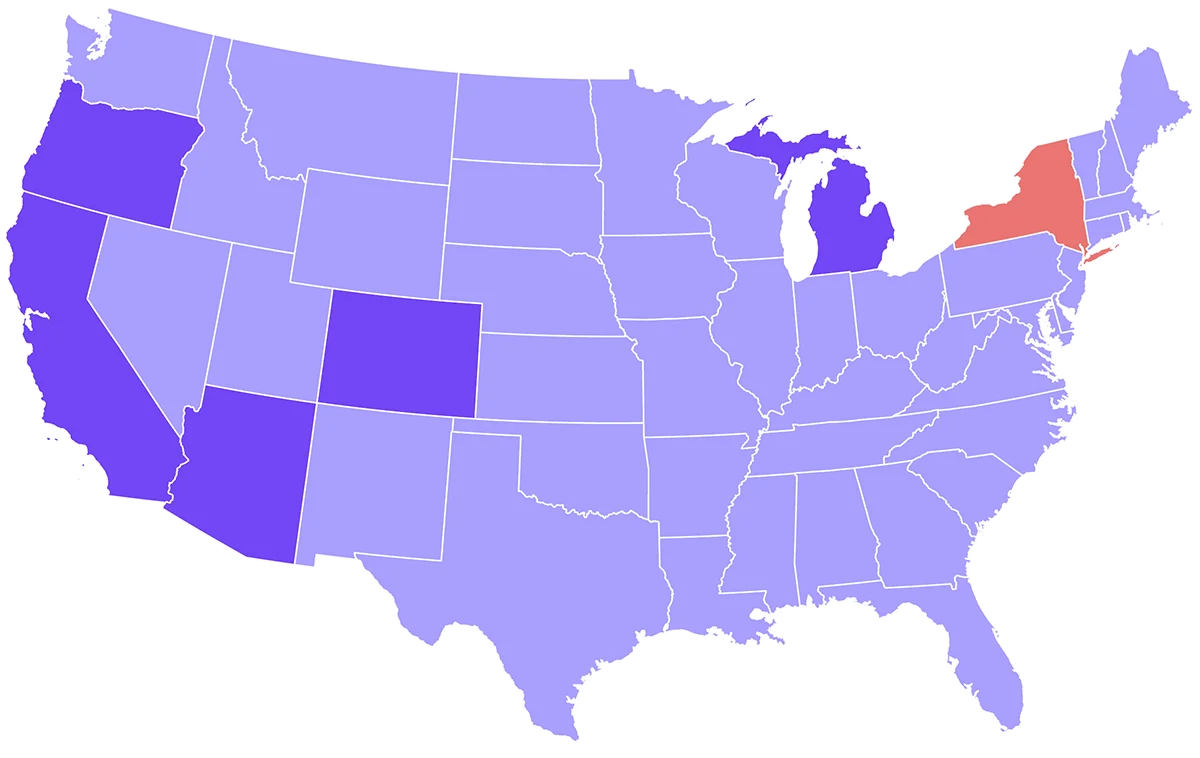 Arizona, California, Colorado, Michigan, Oregon
Cannabis Labs Coming Soon